** CLOSED FOR THE WINTER – ReOPENING MARCH 27, 2024 **
Located in the Greshornish peninsula in the North West of the Isle of Skye, we are a quiet family run 17 bedroom, adult only, hotel in a very remote location, ideally situated for exploring the Isle of Skye, being only 25 minutes from Portree on the East, 15 minutes from Dunvegan on the West and 40 minutes from Uig on the North.
The approach to Redwood House is via a 2 mile single track road, skirting the shoreline, with sheep and lambs roaming freely. Look carefully and you may see a Buzzards or other bird of prey in this remote part of Scotland.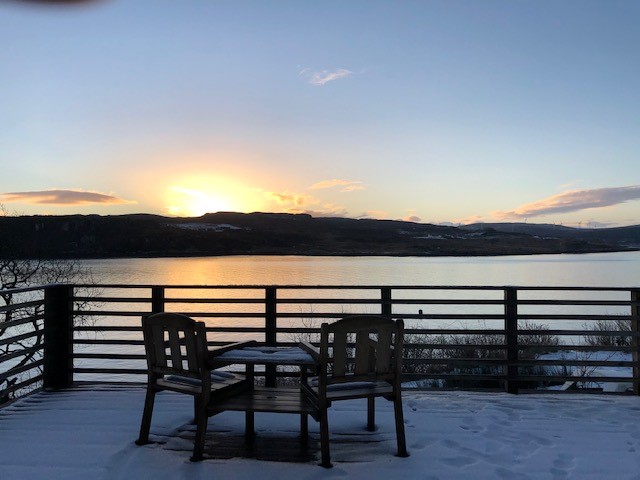 Once here, its time to start to relax and enjoy the quiet and the breath taking views of Greshornish Loch which may include the occasional otter, seal or heron.
Redwood House, your Scottish escape is just waiting for you.
TripAdviser June 2021…

"Wow what can I say this hotel is absolutely stunning and the staff are very friendly and helpful. The hotel is located in a peaceful setting overlooking the sea its perfect for an escape from city life but also accessible to visit other locations on Skye …… From some very happy guests in room 22!!"